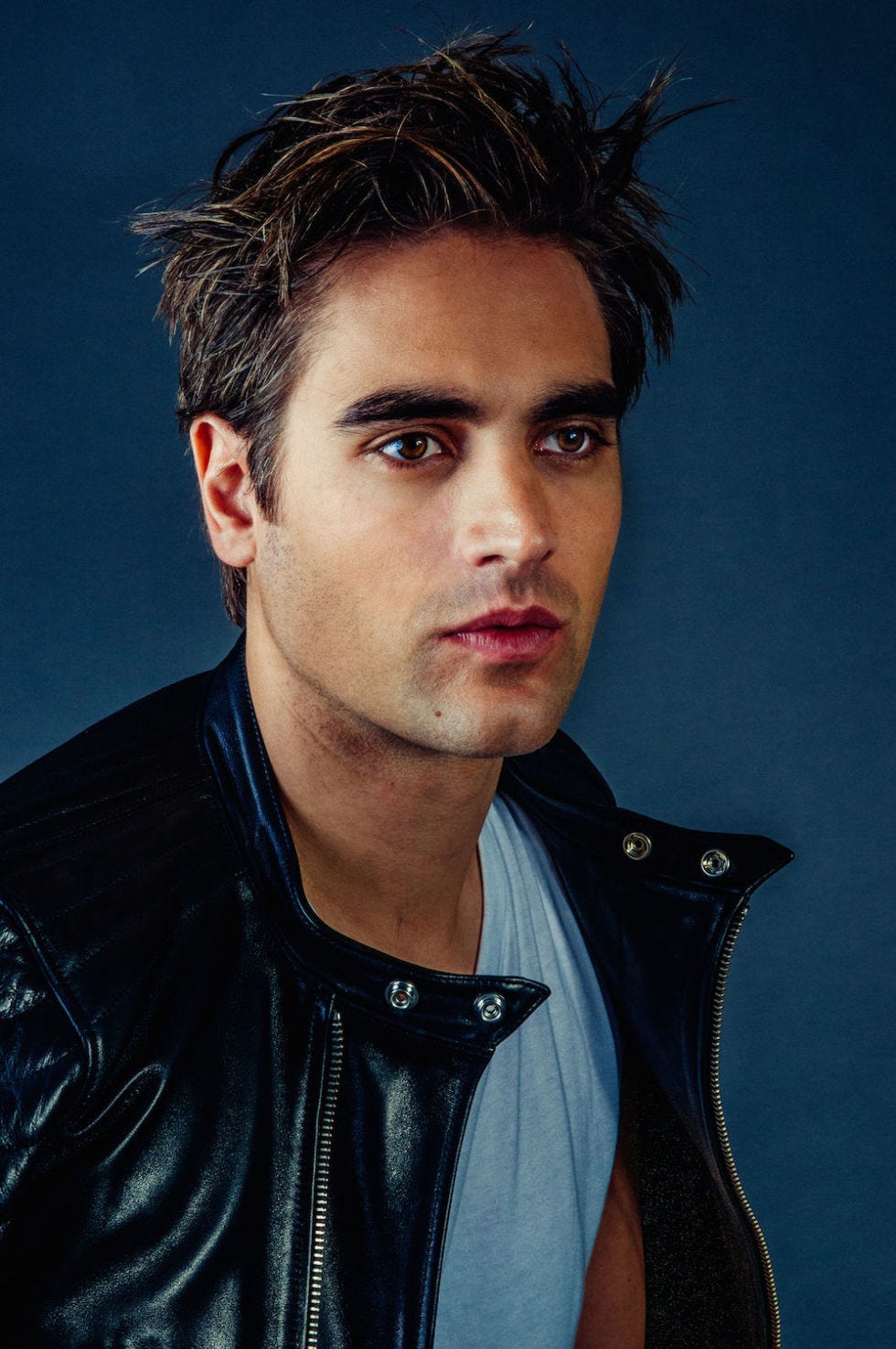 Share via Email Polite Charlie Simpson and Fightstar Charlie Simpson is so wildly enthusiastic about his band Fightstar's forthcoming gig at the London Astoria he is literally lost for words. He tries to tell me how excited he is, but he's so excited he can't finish any of his sentences. Still, he has a point. It's a venue steeped in rock history - Nirvana played there in the early s - and it is often used as a sort of benchmark for success: Nevertheless, there's something slightly odd about Simpson's enthusiasm for "getting to Astoria level", particularly when you take into account that less than two years ago, a group he fronted sold out Wembley Arena 11 times in the space of 12 months.
But that was Busted, the faux-punk boyband who briefly reigned supreme as Britain's biggest pop act. And, as Simpson points out, when he was playing Wembley with the band, "A lot of my friends said the same thing: Every day at work, I was in a fucked-up situation.
I was in a music career, which was amazing, and I hated it because it wasn't fulfilling me in any sense of the word. I kept thinking, imagine if this was a band I really liked, I'd be loving it. It was like torture. I had to put on this front of being. Simpson says he hasn't really talked about his time in Busted before, and indeed, he looks like a bundle of nerves, albeit a spectacularly handsome one - he chain-smokes, his legs bounce up and down, he plays fretfully with his cigarette lighter.
Then some of the media training he received as a member of Britain's premier boyband seems to kick in. I was extremely fortunate in a way. I can only talk about this in relation to my own feelings. So, I'm not saying this in an ungrateful way; there were good experiences. But it was like torture. Whatever you think of Busted or indeed Fightstar's music, it's hard not to be impressed by Simpson's bravery. That's not merely because, as his management pointed out to him, Busted's popularity showed no signs of waning - "if I'd stuck with it for another couple of years," he says, "I would never have had to work again" - but because Fightstar's music is pitched at the heavy rock market, the world of Kerrang!
Hard rock fans are easy to mock, with their piercings, outsized clothes and pen-chant for doing that thing with their fingers that's meant to represent the devil's horns, but they are a notoriously tough crowd to impress. You can catch a flavour of their musical puritanism by talking to Dan Haigh, Fightstar's bassist. The fact that Simpson and Fightstar seem to have turned their opinions around in the past year represents one of the more remarkable reinventions in recent musical history. The reason I've been able to take all the shit that's been thrown at me is because I understand the people throwing it.
It's been my personal kind of battle to show them where I'm coming from. At the same time, I met my girlfriend, my brother was at school with me. But all in one year, Spleen's drummer got expelled, so no more band, and my girlfriend and brother left school.
I started to hate school, decided to leave. Then one day, my music teacher said he'd seen this ad - guitarist wanted for pop-punk style band. I thought I might as well do it. I wanted to play music. I didn't think about where it would go or what it would do. The other members of Busted don't know I said this, but I said, 'Something feels weird, I'm not sure this is going to work out. He said, 'Be careful, because the way this is going, it's going to be incredibly hard for you to leave it and go into a rock band.
I started to hate fame, I didn't want to go out, because I didn't want to be recognised for what I was being recognised for. Even now, it still gets to me: Day after day, I wasn't expressing my real feelings. I didn't want to upset anyone, but I was getting to the point where I might have done something stupid. So I rang my manager and said, look, I can't do this any more. The management tried to talk my parents into making me stay, and my parents were like, look, he's leaving, make the arrangements.
The day Busted split up, I was driving up to Warwick to play with Fightstar, listening to Radio 1, and these girls phone in going [tearfully], Oh, fucking Charlie, boo hoo. It just didn't bother me. I just thought, well, if you knew what I've had to deal with, you'd shut your fucking mouths. Their concept album is now officially eagerly awaited, the Astoria is sold out and Simpson is "flabbergasted" at the speed of Fightstar's acceptance.
Indeed, he is even enthusiastic about an interview he did with a guitar magazine this morning, which sounds, to the unqualified observer at least, like a protracted attempt to bore the former teen idol to death. Beneath his big hat, the eyes that once caused millions of eight-year-old hearts to break are shining with eagerness.