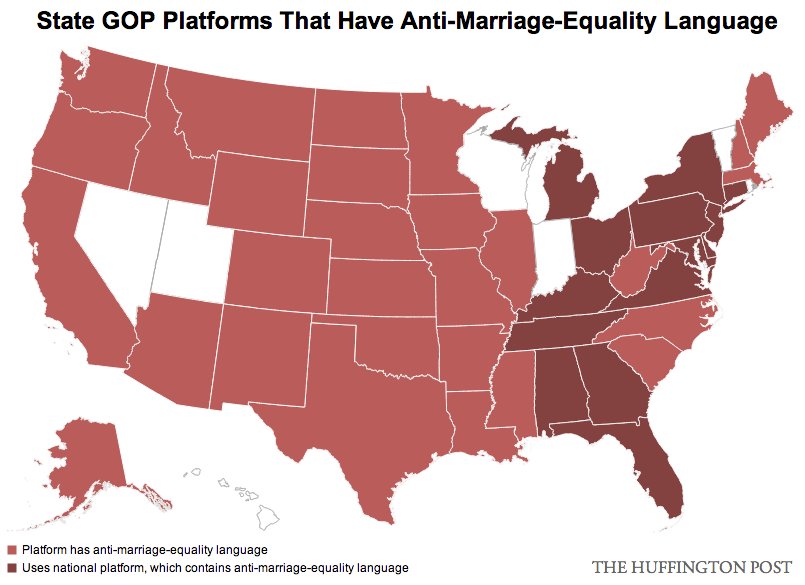 Democratic Party on Civil Rights Party Platform Enable disability access; plus , federal jobs No one should face discrimination based on disability status. President Obama and the Democratic Party will continue to lead efforts to facilitate the access of Americans with disabilities to the middle class, employment opportunities, and the ability to lead full, productive, and satisfying lives.
The administration and the Democratic Party are committed to assisting the approximately 50 million people in this country living with disabilities, assuring their full integration into society. PTSD is no longer a dirty word. More veterans are getting their benefits. More veterans are in college. More veterans have more options in finding good with federal contractors. We are committed to expanding access to employment for people with disabilities and removing barriers to work. We support marriage equality and support the movement to secure equal treatment under law for same-sex couples.
We also support the freedom of churches and religious entities to decide how to administer marriage as a religious sacrament without government interference.
We oppose discriminatory federal and state constitutional amendments and other attempts to deny equal protection of the laws to committed same-sex couples who seek the same respect and responsibilities as other married couples. Hate crimes desecrate sacred spaces and demean good people, and we support a strong national law to punish them.
The Democratic Platform for America, p. In our country, marriage has been defined at the state level for years, and we believe it should continue to be defined there. We must always remember that terrorists do not just target our lives; they target our way of life. And so we must be on constant guard not to sacrifice the freedom we are fighting to protect. We will strengthen some provisions of the Patriot Act, like the restrictions on money laundering.
And we will change the portions of the Patriot Act that threaten individual rights, such as the library provisions, while still allowing government to take all needed steps to fight terror. Our government should never round up innocent people only because of their religion or ethnicity, and we should never stifle free expression.
We believe in an America where freedom is what we fight for - not what we give up. We will restore vigorous federal enforcement of our civil rights laws for all our people, from fair housing to equal employment opportunity, from Title IX to the Americans with Disabilities Act.
We support affirmative action to redress discrimination and to achieve the diversity from which all Americans benefit. We will enact the bipartisan legislation barring workplace discrimination based on sexual orientation. We are committed to equal treatment of all service members and believe all patriotic Americans should be allowed to serve our country without discrimination, persecution, or violence. We support the appointment of judges who will uphold our laws and constitutional rights, not their own narrow agendas.
Hate crimes are more than assaults on people, they are assaults on the very idea of America. They should be punished with extra force. Protections should include hate violence based on gender, disability or sexual orientation. And the Republican Congress should stop standing in the way of this pro-civil rights, anti-crime legislation.
The Democratic Party has always supported the Equal Rights Amendment and will continue to do so, and we are committed to vigorously enforcing the Americans with Disabilities Act. We will continue to work toward a census that counts every American. We support the Employment Non-Discrimination Act, to end workplace discrimination against gay men and lesbians. We support the full inclusion of gay and lesbian families in the life of the nation.
We will fight for full funding of the Equal Employment Opportunity Commission and other civil rights enforcement agencies. Click here for VoteMatch responses for the Democratic Party.
Other political parties on Civil Rights: Democratic Party on other issues: