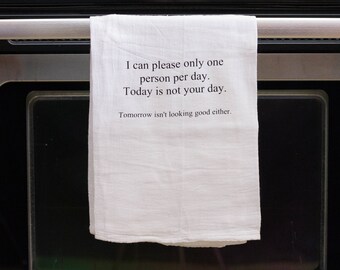 I commend you for making this giant leap. Since we humans seem comfortable with pillaging Mother Earth of all her resources, I believe more people should think like you.
But square feet? Where do you escape to? You have nowhere to run. All you can do is walk three feet to the other end of the house and pray. You still have some clothing and shoes and towels and all that jazz, right? Or do you just wear overalls now? Overalls and Birkenstocks and one towel that you share with your entire family. Where do you wash that towel, hmm? Do you have a tiny river that runs behind your tiny house? I bet you do. I bet your whole Goddamn property is whimsical. Do you have privacy in your tiny house?
God damn, I have so many questions. Because your partner or children are sitting two to ten feet away from you at all times. Get out of my tiny house! Each bedroom will represent their years of loss innocence.
And your poor teenage children. What happens if they need sexy time? They go through puberty. They need the sex. Where do you put your guests? Can friends and family even visit you? Do you have friends and family? Are people now afraid of you? That place smells like a hot box of Mexican food farts. Four zombies could pick up and shake your tiny house like a Smart Car. Well, good for you and your small abode.
I do believe that overpopulation of the Earth is a problem, so downsizing seems like a great option.