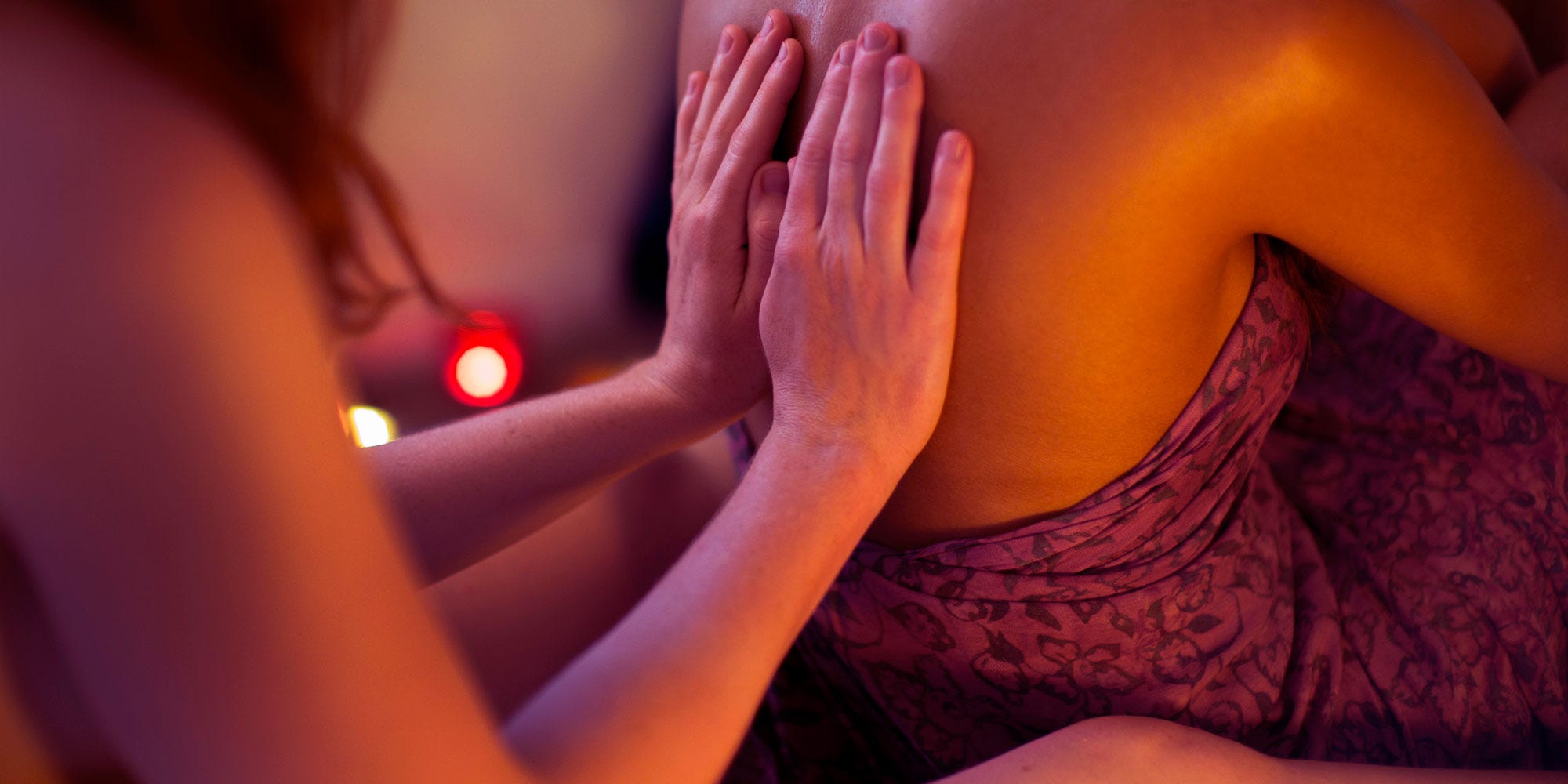 Female couples enjoy great sex without penetration all the time as do many people! Sex without intercourse can allow many couples to enjoy a more fulfilling sex life. With intercourse off the menu, couples can focus on the many other ways they can make love by using hand massage, sex toys , reading erotic fiction, and light bondage. Having sex in this way is adventurous and could lead to it being the best sex you have ever had.
Even when helped by medication to improve erectile dysfunction or good lubrication to ease vaginal dryness, some couples still have difficulty enjoying sexual intercourse, especially older couples. Women can experience vaginal dryness throughout their life but it is more problematic after menopause due to the hormonal changes taking place in their body.
A decrease in libido and vaginal secretions can make having sexual intercourse painful and uncomfortable as well as being hard work. A good lubricant can help minimize dryness, not just after menopause but at any other time when this is a problem. Men can experience erectile dysfunction at any age but especially after the age of 50 when the ability to become aroused by visual stimulation alone diminishes and physical stimulation is a pre requisite to getting an erection. Side effects from medication, injury or illness can cause erectile dysfunction creating stress and anxiety which, in turn, increases the problem.
As men get older, their erections become less firm but contrary to popular belief, a full erection is not necessary for ejaculation and orgasm. If sufficient vigorous stimulation is used, it is possible for them to achieve an orgasm with only a partially erect penis.
Like the Solo, the Pulse III Duo uses oscillating plates to stimulate the flaccid or erect penis, but the Duo also has a vibrating underplate to stimulate the clitoris.
This is great for couples who are no longer able to enjoy penetrative sex but are looking to maintain their sex life. The use of a penis sleeve such as Fleshlight is easy to incorporate into partner lovemaking. An artificial vagina or mouth can feel like the real thing and is recommended for men who are unable to sustain a full erection.
Ways to have sex… without having sex 1. Masturbate together Men love to watch their partner masturbate and watching your partner orgasm can be extremely arousing. You need to be uninhibited which can be difficult initially but overcoming this can be part of the thrill. Create a suitable environment, have a glass of wine, light scented candles, enjoy a bath together, whatever gets you both in the mood. Show your woman what to do and then you will both enjoy it.
Use of a sex toy such as a penis sleeve like the Fleshlight can really increase stimulation. Such sleeves have moulded internal sheaths, which when lubricated will produce a similar effect to being inside a vagina. Using a sleeve can also be less tiring for the woman too! Using a vibrator , vaginally or clitorally can induce mind blowing orgasms and you can control the intensity of them by using the controls on the vibrator. Using a vibrator on yourself whilst your partner is watching can be incredibly sexy and arousing or let them take control.
A well lubricated vibrator sliding in and out of your well lubricated vagina can feel amazing. Many men gain great pleasure from being able to stimulate their partner in this way if full penetrative sex is not possible. There are remote control toys available for couples which allow the man to control the toy inside you without you having any control over it, a bit of fun for many social occasions.
This can be incredibly ecstatic and will have you sitting on the edge of your seat not knowing when he will set the vibrations of the toy going next! Explore anal play , there are many sex toys that feel amazing 4. Oral sex Great oral sex is essential for non penetrative sex. Most men really enjoy fellatio and do not require a fully erect penis to benefit from the pleasures of fantastic oral sex. Getting your men to say what he really enjoys or would like you to do will increase his pleasure and make your job more fulfilling.
Many women enjoy oral sex too but once again, poor technique can leave them really turned off by it. Men want to give us the maximum pleasure but can only do so if we tell them what works for us. It is advisable to use a condom or dental dam to prevent transmission of sexual transmitted diseases or HPV 5. Blindfolds and ties Using light bondage can spice up your sex life.
Silky ties can be incorporated into your lovemaking and bring a hint of kinkiness to it. Wearing a blindfold can heighten your senses such as touch, taste and smell. Watch erotic films and read erotic fiction Reading erotic fiction has never been so popular and there are many erotic publications available to buy. Read to each other or take time alone to read a sexy story to get you in the mood for the evening ahead. You might like to incorporate some of the storyline in your lovemaking to spice things up.
Watch an erotic film together. Even if you are unable to have penetrative sex, you can still watch other couples having sex to get you in the mood for oral sex, play with sex toys or manual stimulation. Find out what works for you to achieve amazing orgasms and satisfying sexual fulfilment.