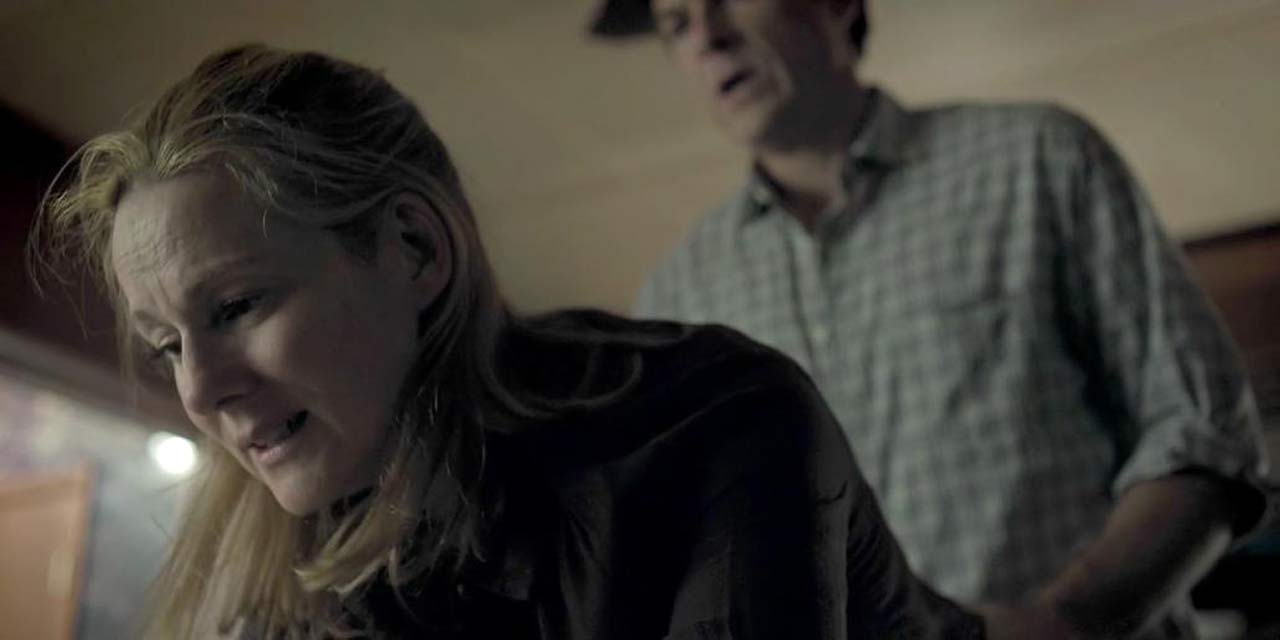 Right before the next three bodies drop, we see her body brought out in a tarp and lowered into a vat of chemicals to decompose. After considering running away, Charlotte returned home with her mother and immediately excused herself to go for a swim.
That was fine with Marty and Wendy, who knew they needed to get a few things off their chests. But as they bickered about repressed emotions and expressive actions, Charlotte was sinking like a stone to the bottom of a lake in the Ozarks. Did she want to die?
Was Charlotte suicidal, even for an instant? Did she simply find her second wind? Was it a cry for attention? The dueling tragedies left a mark, though, on all parties. Marty and Wendy got close, physically and emotionally, for the first time all season, and it seemed like a direction as wanted it was needed.
What made the scene so difficult were the conflicting desires of the subjects. What started as a loving union turned into what could be called one-sided hate sex. Marty clearly was doing more than reconnecting with his wife.
He was taking out some of his anger with her. Wendy, meanwhile, was left confused, at first, and ultimately betrayed. Adding to the complexity of the scene was the decision to show Marty go through with it. If the scene had not been revisited after it ended, an argument for seeing what happened in the room would be easier to make.
But because the couple discusses it repeatedly, a little added mystery would have elevated the tension in those scenes. Viewers may have believed Marty and Wendy were on the road to recovery when they were only veering closer to calamity. That said, their debate about this very scene during the fight described above helped clarify things. Maybe the shock was what viewers were meant to confront.