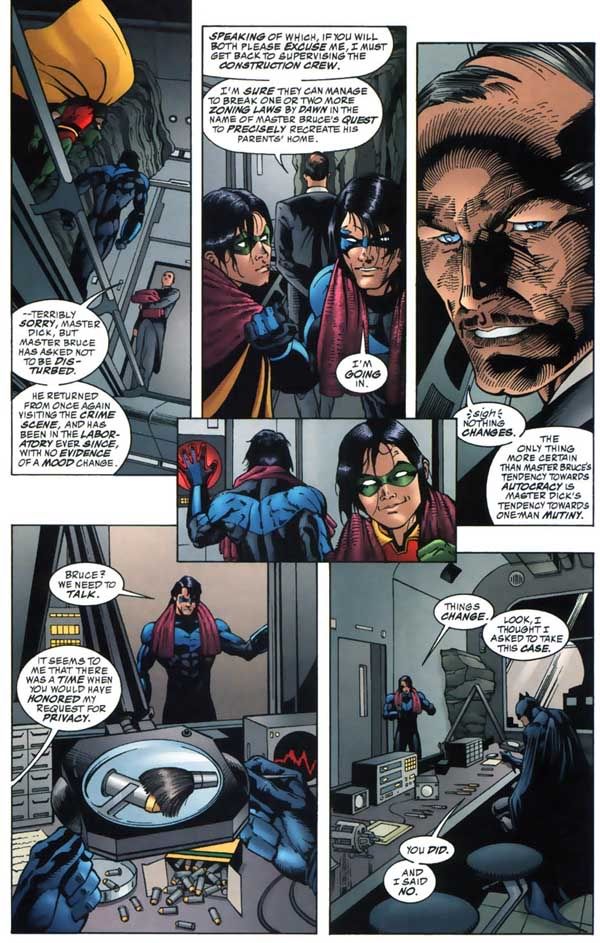 Virgil Flowers series by John Sandford Harry Potter though didn't care for the last two books, but that's just me Negima! I post on three different sites. One is on adultfanfiction under the pen name sheltie87 and the other on the site called archiveofourown under the pen name sheltie Makes it a bit easier on me since then I don't have to post twice on two different sites. The characters that I love are few because most of them are in the couples section.
But the few characters are from Harry Potter and didn't have a big role in the books. I try in most of my Harry Potter stories try to add these three in with Katie being the most recent addition. Fleur is also now a new addition to the club and I'm working on some story ideas that have her play a bigger role. I am also adding Penelope Clearwater into my HP stories more since I think she's an underused character and could do some much better than Percy.
So giving her the limelight that she's been lacking. Susan Bones is another character I am looking into also. I am having a hard time looking for male characters from the Potter series to do more with. I just have the Weasley twins and Neville and I feel bad that I have a lot of female characters, but very few male ones.
I'm looking for suggestions on male characters I can use in my Potter stories. I just want to tell you all up front that I write for the fun of it and if I make a mistake then I make a mistake. I don't look over everything I write with a critical eye because that takes the fun out of it. I will go back and clean up my work, but only if I've made a big mistake anywhere. Working on stories with just only Padma or Daphne with Harry and have Hermione as just Harry's best friend role.
Yes, I know the age difference, but if Harry can be paired up with Fleur than why not Penelope. Working on polishing up stories I have already posted and replacing the old ones with the re-polished ones.
It's an on-going slow process that I am doing at my leisure. Please give me your pairing suggestion and a possible scenario with it to help me get a start. You don't have to give a scenario, just a suggestion.
PM them to me. I am still accepting all ideas for my serials here even though they have a new home. It's a bit easier and more familiar to get them here, but you can leave your requests also as a review on the story too. Note if you post reviews on AO3 please tell me what chap it's for since there's no way to tell at all there.
On Naruto stories that I write. I'll try to retain most of the personal aspects of the character though I will deviate from them more on this since they don't fully work with me.
I also want to point out that I will try not make Sakura a screeching banshee like she is in some stories. I might have to do it in a few, but I will mostly avoid it at all costs. Did my best and hope I'll get better as time goes on. My Power Ranger stories. Another will be that I will write Jason stories since he was my favorite Ranger when I watched way back when.
I won't do any Tommy stories since he has way too many and I got sick of all the stories in the show done on him. Just it's overdone by all accounts in my opinion. Working really hard on finding a plot to write a multi chap Power Rangers story, which would be my first. Not having much success, but maybe one day. My thoughts on character bashing. I like it only if it is tasteful. That means that it shouldn't be done just to be cruel and for the heck of it really.
There has to be a reason for it and just because the character is not your favorite though we're only human and I have my biases too. Except when it comes to parody fics since they just make fun of everything and anything in the series. I am working on that, but it's hard to break. I can't bash Hermione or Harry since they are some of my favs along with the Potter girls I've mention above somewhere. Though I am pointing out her flaws more in my stories, which isn't bashing at all.
Just pointing out facts really. Bashing Weasleys in general I can do. Can't really bash the twins since I like them along with Arthur, Bill and Charlie.
Though I might make an exception if a real good comes, but no real promises. Too many of those out there already and I don't care for those pairings anyway. With that I will not write any dark Harry, but grey Harry is possible. Another couple things for Naruto, I will bash Sasuke at times since he's easy to do.
Sakura I will try not to, but she was kind of annoying in the beginning of the series and got a heck of a lot better later on, way later. Hinata can't bash either. Mainly if I bash either Sakura or Hinata I don't really mean it. It's just how I have to write them in the story. If I do bash Sakura it's only for just that story since it was the only way it would fit. I am not a Sakura hater at all. She just seems a bit easier to bash at times.
But, I'll keep it down to rarely when I bash her. Though I might go off and really bash her since like I said it's just really easy to do. I might have a story or two that will bash Sakura, but those will be marked when I post them. Now accepting ideas for my One Shocking Surprise series. Please tell what female Naurto character you want and a small bit of the plot idea you have.
It'll help me get a good idea what you're thinking of. Oh, please PM these ideas too. Stories in Progress and Status I want to let you all know first that these are all the stories I have going and there will be a few that won't be on this site. I have labeled all of them on where you can find them as well as when was the last time I updated them too.
I want to first apologize for not updating this one at all really in recent times. But I am having trouble finding my groove to writing this one at the moment. So for now this will be on hold til I can get my muse back to write it. This doesn't mean I've abandoned it. I am just taking a long break from it til further notice Sorry for the inconvenience. Harry's Brainy Girls V2 Status: Harry's Brainy Girls Status: AO3 will be the only site I will post this series on. I have decided to end this series since I am not having the time to write it with all my other stories that I need to write.
So it pains me to end this. But I haven't pitched out the chaps that I've been working on and they will be posted as their own individual stories on AO3. New chap should be up before the end of the year, hopefully. Advanceshipping in the Wild West Status: I haven't abandoned it at all. Two Girls with Harry in the Middle Status: Being looked at and hoping to post and continue on.
Harry Potter and the Oneshots Status: Working on new chaps for the disturbing mini series I have going as well as other oneshots too. Hoping to have one done and ready to post soon. One Shocking Surprise Series Status: I have compiled all my OSS stories into one and will be adding to it when I get to it.
Updates will be random and will either have one or a couple added at a time. On Hiatus til further notice. This is all my lemon Power Rangers stories I've written. You'll each individual one on AFF, but on archiveofourown I've placed them all together into one set.
I'll be adding to this when I can so the updates will be very random. This is my first pure Naruto story. Some of you may have read the first chap in my Naruto Ideas story. Made correction in chapter 6. A bit of Hermione bashing, but nothing really horrible.