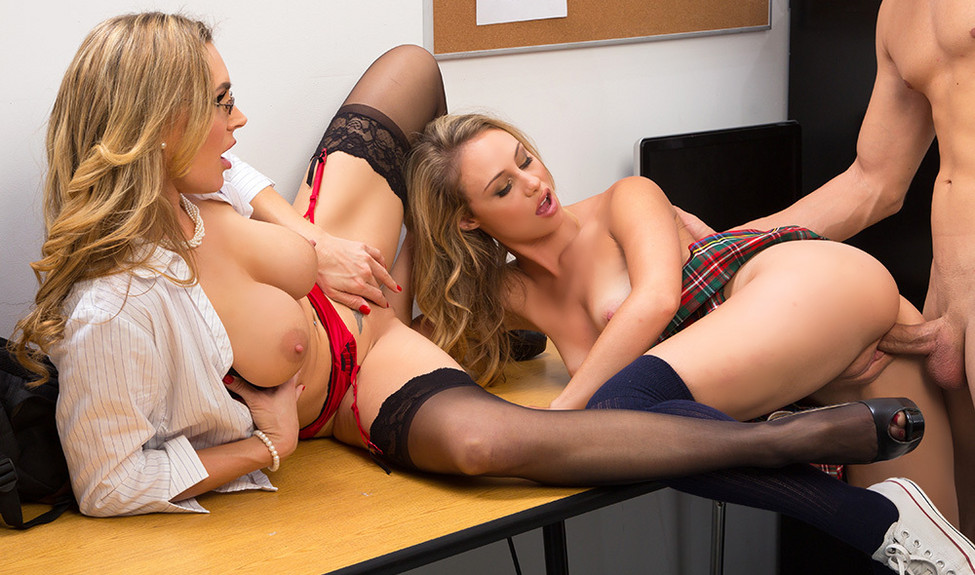 At the start of the school year, other kids asked me who I had for history. He taught fascinating and challenging lessons with the kind of easy charisma that I had always envied. When he talked to me, he looked at me directly and spoke frankly and respectfully. Junior year, things began to crumble at home. My father was a truck driver, gone five days a week and drunk the other two.
On weekdays, I woke myself up, went to school, came home to an empty house, and read until I went to sleep. On weekends, he alternated between bursts of astonishing violence and stretches of hopeless depression.
I was 15 years old and profoundly lonely, except for when I was profoundly scared. I went to homecoming in a blue thrift store dress. I was barely holding a C in his class, but he looked at me with kind eyes and asked me how I was doing. I told him everything. We emailed almost continuously. At first he tried to keep it professional, but soon he was telling me everything, too -— about his ex-wife, about how he felt that he had sacrificed everything for his career.
I refreshed my email homepage hundreds of times a day. The secret felt like it glowed beneath my skin. Eventually I asked him if he could give me rides home so that I could attend weekly after-school chemistry study groups. The gears palpably shifted. I lived for those rides home. One day, he invited me to his house for dinner. It was a small rental, sparsely furnished. He kissed me after dinner, short and relatively chaste.
He stood up abruptly. I need to take you home. He stared straight ahead, fingers white on the steering wheel, not returning my pleading glances.
Pulling up in the driveway, I felt tears stinging the backs of my eyes. Finally, he turned and looked at me. Can we just try to forget about it? I looked up at him, and we stared at each other for a moment before closing the small space between us with another kiss. Every nerve in my body seemed to catch fire. I crushed myself against him, and he threaded his fingers through my hair, gripping my scalp. He asked me if I wanted to go back to his house.
At the threshold of his bedroom, with his hands on my bare skin underneath my shirt, I felt a creeping sense of uneasiness and tried to squash it. I had never had sex before, and goddamn, he was so old. I wanted to be sure he liked me as much I liked him. I went home the next morning to my dad, who I had managed to forget about briefly.
It was 9am and I was bedraggled and depressed after the most awkward morning of my life thus far, but my dad was already quite drunk. He lurched up from the couch and stabbed his finger in the air toward me.
I had no one to call besides Mr. He let me stay at his house for the remainder of the weekend. He was afraid something was wrong with my ribs, but I refused to go to the doctor. He told me to call him Stephen. It was Stephen who first brought up the idea of legal guardianship, several weeks later. I was amazed that such a thing was possible and flattered that he was willing to do that for me.
I told him I wanted to start the process immediately. He arranged a meeting with the superintendant, ran our situation by him —- obviously leaving some things out —- and was immediately given the go-ahead.
The judge went over our paperwork and asked us about our story. We emphasized our excellent student-teacher relationship, the toxicity of living with my dad, and the fact that it was only for a year —- I had just turned I needed to be in an environment where I could focus on getting into college and succeeding as an adult. All of those things were true. The judge nodded along and remarked upon only one thing: He will have legal authority over you for the next year.
Do you both understand? Once in a while he would show up at my after-school activities to hurry me along or tell me where he was going so that I could find him later, and other kids would stare. Sometimes I fantasized about blurting out all the obscene shit about us.
His penis curves to the left a little bit! He has licked my ass and I actually enjoyed it. But Stephen's life as he knew it hinged on my willingness to keep quiet. My life with Stephen was extremely abnormal, but predictably and routinely so. Why I started feeling like less of an inhabitant of my own body in real life, too.
Why the sight of my bare skin disgusted me. Stephen started to treat me differently. I went out of my way to avoid talking to male classmates because every time he saw me talking to one, he would question me about it later. How did I know that boy? What were we talking about? I knew boys like that only wanted one thing, right? I began to dread going home again, just like when I lived with my dad. I started cutting myself and managed to hide it from Stephen for a month.
Then he made me see a therapist and a psychiatrist, who prescribed me Zoloft and Abilify. The medication made me so tired that I frequently fell asleep sitting up -- and it eliminated my sex drive.
I woke up one night to him taking my underwear off. I asked him what he was doing and he told me to be quiet. After that, my mental health crashed and burned. The next time I went to see my psychiatrist, Stephen came into the office with me and the doctor shut the door. I was being committed to the adolescent unit of a behavioral health facility within the hour. This ended up being the greatest gift Stephen ever gave me.
They switched me to another combination of medications that made me feel like I lived in my own body again. At the end of three weeks, I shakily declared that I wanted to try this living business more. The first thing I did when Stephen took me home was accept a scholarship I had been offered for a college that was over a thousand miles away. Before, I was going to decline it for the exact same reason. In those two months following my institutionalization, I talked to Stephen as little as possible and locked my door at night.
One morning, I was sitting at the table eating a bowl of cereal when he came and sat adjacent to me. It was a promise I made good on. When my father died six months ago, I went back to my hometown for the first time.
Late one evening, as I walked out of the sliding double doors of the grocery store, I saw him. He was walking toward me out of the gloom of the parking lot. In that instant, I felt chilled through and struck by lightning all at once, and I stopped in my tracks. My stomach was in my throat. Then I started walking again. I refused to change my course. I smelled the scent of his aftershave and noticed how his hair was thinning.
He would be 41 now. His face was huddled down in the collar of his coat.