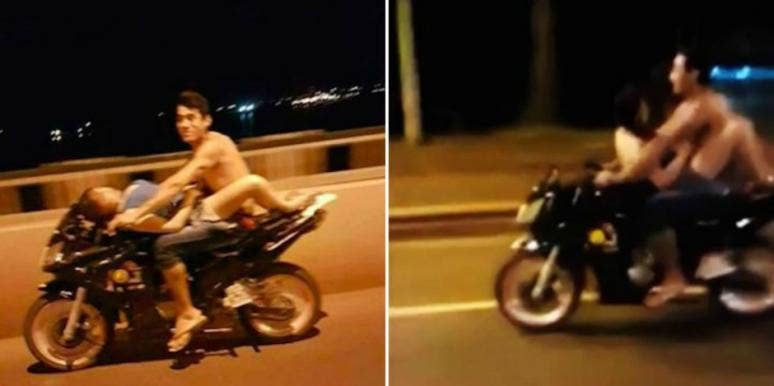 Horny Man Travis is writing one of those books. Ballard, explored this topic. At what point do people became aroused by the inherent violence in the machinery it creates? Unlike that book there are considerably less accidents, though the accidents do increase the amount of tension inherent in this love between man and machine.
What originally was a way of showing freedom and independence takes on a subtle sexual tone. Travis, the protagonist, hides a secret. He one day discovers an old motorcycle in a mechanic shop that has a vagina so one can fuck it while riding. Many questions come up from this initial tidbit of information.
Vibrations from the engine itself most likely increase the speed at which this critical act is performed. How is this sexual act with a motorcycle hidden from others? Punchy is named thanks to his straight-forward, no punches pulled attitude.
Punchy also punches a lot of people in the face. Keeping cool Travis laughs off the inquiry. The motorcycle and Travis have a special bond becomes clear as the book progresses. In this world the biker gang lacks any possible way of impressing those of the opposite gender. One of the most sorely disappointed is Travis, a loser at the game of love. Upon his purchase of the magical, pussy wielding motorcycle, he starts to get laid by his own machine. Everything starts go his way. He truly rides the motorcycle all night long.
Love with the motorcycle becomes difficult. One of the best scenes is how Travis will deal with additional mouth to feed. Eventually the book becomes a mature meditation on how one man, previously in a biker gang, settles down with his fuckable motorcycle and raises a family.