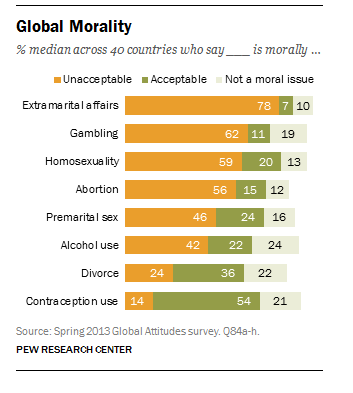 The Wikipedia Opinion poll site has history and methods of this emergent profession that was pioneered in America, and its Polling organizations lists some globally distributed polling organizations in other countries. USA Election Polls track the innumerable election-related polls in the election-rich American political system.
The National Council on Public Polls NCPP defines professional standards for and lists its members--but many polls online and off do not adhere to such standards. Polls have become indispensable to finding out what people think and how they behave. They pervade commercial and political life in America. Poll results are constantly reported by national and local media to a skeptical public. Seemingly everyone has been contacted by a pollster or someone posing as one.
There is no escape from the flood of information and disinformation from polls. The internet has enhanced both the use and misuse of such polls.
Any student therefore should be able to reliably tell a good poll from a bad one. Bad ones are distressingly commonplace on the web. What is more, bad polls come in two forms. The more common one is the innocuous or unintended worthless poll. But there is a far more malevolent form that I label "ugly" polls. This is a manual for separating good polls from bad ones, and garden-variety bad from the truly ugly.
The web is full of polls, and reports about polls. They are not the same thing. A polling or survey site must contain the actual content of the poll, specifically the questions that were asked of participants, the dates during which the poll was done, the number of participants, and the sampling error see next section below.
Legitimate pollsters give you all that and more. They also typically have a website page devoted to news reports based on their polls. The page will include links for the parent website, including the specific site of the surveys being reported. So anyone who wants to directly check the information to see if the report is accurate, may easily do so on the spot. But once polls are published, advocate groups rapidly put them to their own uses. Sometimes they do not show links to the source.
For instance, see Scenic America's Opinion Polls: Billboards are Ugly, Intrusive, Uninformative. This is a typical advocate group site with a report based on several polls saying the American people consistently dislike highway billboards. But the polls are not linked although this group does cite them properly at the bottom of their file. Therefore readers either hunt these down or must take this report's word for it--and that is never a good idea in dealing with advocate groups!
Advocate groups have a bad habit of selectively reporting only the information that flatters their causes. That should not be accepted at face value. It's best to draw no conclusion at all unless one can access the source information for oneself. A Christian conservative group with the name Fathers' Manifesto produced The Criminal Gallup Organization to attack this well-known and reputable pollster for alleged misrepresentation of American public opinion on legalized abortion.
They said "The fact that almost half of their fellow citizens view the 40 million abortions which have been performed in this country as the direct result of an unpopular, immoral and unconstitutional act by their own government, as murder, is an important thing for Americans to know. This is not a trivial point, yet the Gallup Organization took it upon itself to trivialize it by removing any and all references to these facts from their web site. The truth is far simpler than conspiracy.
In late , Gallup went private on the web with nearly all its regular issue sets, not excepting abortion. One will only know this by escaping the confines of an advocate group's narrow perspective and seeing the targeted poll and pollster's own take on the issue. And that can now readily be done, via the newer Gallup site's search using "abortion polls.
It demonstrates that 12 to 21 percent of Americans would prefer that abortions be "illegal in all circumstances"; but of course for reasons cited below , the word "murder" is not employed. The lesson is that any poll-based report must make the full source information available to its readership. There is no excuse for not identifying the source or directly linking to the source.
If they do neither, it's grounds for suspicion that they want you to take their word as the final authority. That is not acceptable conduct in the world of polls and surveys. I do not mean the report must literally attach links, although that's never a bad idea. But they must identify the source in such a way that anyone can then do a standard search and examine the original source material. The purpose of polls is not to get direct information about a sample alone.
It is to learn about the "mother set" of all those from which a poll's sample is randomly drawn. A particular population is defined by the questions we ask. It might be "all flips of a given coin" or "all presidential election voters in the American general election" or "all batteries sold by our firm in calendar " or "all aerial evasions of predatory bats by moths" or "all deep-sky galaxies" or any number of other targets.
The object is not to poll the whole population, but rather to draw a sample from it and directly poll them for sake of authoring an "inference" or judgment about that population. But all samples have an inherent property: This natural property is "sampling error" or "margin of error" Mystery Pollster: What does the margin of error mean?
Sampling error tells us the possible distance of a population's true attribute from a directly found sample attribute. You cannot assume any sample's measured properties such as mean and standard deviation is exactly like the population's properties. The sweet part of sampling error is that we can easily calculate how large it is. This is chiefly defined by the number of units in the sample.
Or first specify a desired accuracy level, and find out what size sample will achieve that Creative Research Systems, Sample Size Calculator. People tend to believe that samples must be a significantly large part of a population from which they're drawn. That is simply wrong. Asher cites the fallacy of thinking that cooks testing the broth or blood testers taking red and white cells must take some appreciable portion of the whole.
Thank goodness, neither of those is necessary. I like to cite coin flips, because the population of "all flips of a coin" is some undefined huge number, yet we routinely test coins for heads-to-tails fairness with a mere to flips. Our sampling error for flips is just 3. We don't mind the huge population size all coin flips. In fact, we prefer that it be very large, because that way our extraction of a sample has no appreciable effect on the leftover items from that population.
We call this "confidence level" or "confidence interval. We get heads plus or minus 31 on 19 trials out of Polls can be custom-fit for different accuracy demands. A poll's purpose is to make accurate inferences about that population from what is directly learned about the sample through questions the sampled persons answer.
Knowledge of the sample is just a means to that end. All good polls follow three indispensable standard requirements of scientific polling. First, the questions must be worded in a clear and neutral fashion. Avoid wording that will bias subjects toward or away from a particular point of view.
The object is to discover what respondents think, not to influence or alter it. Along with clear wording is an appropriate set of options for the subject to choose. It makes no sense to ask someone's income level down to the dollar; just put in options that are sufficiently broad that most respondents can accurately place themselves.
A scan of good polls generally shows the "no opinion" option as well. That's to capture the commonplace fact that many people have no feelings or judgments one way or the other on the survey question. If obliged to choose only from "True" or "False," many who have no opinion will flip the coin and check off one of those options.
Even the best polls have problems with fashioning their questions to avoid bias, confusion, and distortion Asher , Roper illustrates this via a confusing double negative causing a high proportion of respondents to opt for a Holocaust-denial reply, whereas a more clearly worded question showed that this radical view is held by a tiny proportion of respondents Ladd , Roper Holocaust Polls ; Kagay , Poll on Doubt Of Holocaust Is Corrected - The New York Times. It usually takes a professional like Professor Ladd to parse out such distinctions in question wording among valid polls.
This is where determined issue advocates can be valuable, because many watch out for subtle differences in question wording that can alter responses to the advocate's pet issue for example, Mooney , Polling for Intelligent Design. But with some practice it's still feasible for any alert reader to see the difference between properly worded questions and the rest.
The rest fall into two categories: A great many website polls exhibit amateurs at work, with highly imprecise or fuzzy wording of questions. I'll not bother to show these by links, since their numbers are legion all over the web.
The deliberate abusers are less common. These are discussed later on under "ugly polls. The term "random" does not mean haphazard or nonscientific. Quite the opposite, it means every subject in a targeted or parent population such as "all U. Think of it like tumbling and pulling out a winning lottery number on a State of Kentucky television spot; they are publicly showing that winning Powerball numbers are selected fairly by showing that any of the numbers can emerge on each round of selection Kentucky Lottery.
Fairness means every number has identical likelihood of being the winning number, no matter what players might believe about lucky or unlucky numbers. So "random" means lacking a pattern such as more heads than tails in coin flips, or more of one dice number than the other five on tumbled dice by which someone can discover a bias and thereby predict a result Random number generation - Wikipedia.
That's a powerful property, as only random selection is truly "fair" unbiased on which outcome occurs. Any deviation from random produces biased selection, and that's one of the hallmarks of bad polls.
Granted, national pollsters cannot literally select persons at random from all U.