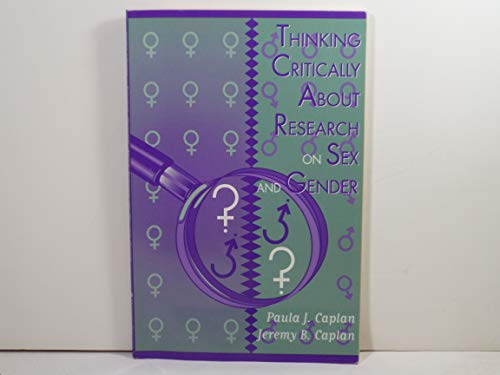 What is the role of sex differences in the functioning and perpetuation of gender inequality? Attempts to explain gender inequality at all levels are haunted by essentialism. Essentialist arguments impute distinctive attributes to women and men and attribute the social differences between women's and men's activities, opportunities, statuses, and roles to these distinct attributes.
To complicate matters, essentialist arguments proclaiming superior attributes for women exist alongside of the arguments proclaiming women inferior. Moreover, while for some, essentialism always means a difference based in biology or genetics, for others it includes cultural differences that are embodied in women and men. Analytical Task The general analytical problem. To investigate how essentialist arguments work, we will examine how different kinds of essentialist arguments might be applied to explain some aspect of gender inequality, in contrast to a non-essentialist argument.
We aim to see both the attraction of essentialist arguments and the possibilities for alternatives. Select one form or facet of gender inequality that you will try to explain for this task. This instance or aspect of gender inequality should be sufficiently important, widespread, and enduring or recurring to merit thoughtful theory and explanation. It should also be narrow or specific enough that the goal of explaining it is plausible.
For example, the facet might be that wives commonly defer to husbands. For the selected type or aspect of gender inequality, you will suggest five alternative explanations, each one representing a different approach to explaining such social phenomena. The explanations should be succinct but clear. They should also be plausible to the extent that a reasonable person might make such an argument.
Plausible does not mean true, of course. Rather, we are trying to imagine an argument that would seem plausible to people who are advocates for each of the perspectives. The five types of explanation. Attempt to devise the best explanations you can for the relevant facet of inequality from each of the following perspectives.
Explanations may be categorized in many ways. The five perspectives defined here are meant to engage different responses to the problem of essentialism. Direct biological - Devise an explanation claiming that some biological difference between the sexes produces the relevant aspect of inequality by making women and men act differently.
For example, an argument might be that men are stronger than women so men dominate women as a simple result of superior strength. More complex biological explanations might be derived from evolutionary psychology. This type of explanation is usually purely essentialist. Note that this type of explanation can be divided further into those relying on real biological differences and those imputing fictional biological differences. Let us stress biological differences that are at least potentially real here, leaving the fictitious ones for below.
Indirect biological - Formulate an explanation claiming some biological difference does not directly produce the inequality, but the biological difference has important effects or implications of some sort, and those effects that make likely or unavoidable the emergence or persistence of the selected aspect of gender inequality. For example, someone might argue that women's child bearing makes them anxious about the welfare of their children, and that anxiety makes them feel weak and in want of a protector, leading them to defer to husbands.
Or, others might suggest that women's biologically induced child rearing orientation encourages both women and men to make men responsible for warfare, and that men's resulting skill at combat, their possession of weapons, and men's organization around mutual defense leaves wives typically in their husbands' control. The key for this type of explanation is that the relevant biological differences do not directly cause the gender inequality being explained, but have effects on social behavior and social organization that lead to gender inequality.
These types of explanations have essentialist origins in a biological difference, but the explanation as a whole may invoke mediating causal influences that reduce the essentialist quality, sometimes greatly.
Non-biological sex difference - Suggest how some socially constructed difference between women and men — one that is neither biological nor a direct result of biological differences — initiates or preserves the aspect of gender inequality being explained. This will usually be an enduring individual characteristic a difference that people carry with them, not a difference in their circumstances.
For example, one might claim that women are fearful and dependent because of socialization processes that have no biological basis , and this psychological condition induces wives to defer to their husbands.
Or, one might argue that childhood sports available only to boys result in a higher competitive drive that accounts for adult men's greater success in business. This type of explanation claims a real difference exists between women and men in the society or social context where the inequality being explained occurs; the relevant sex difference need not exist in all or any other society or social context , but this difference is a social construction.
This type of explanation often becomes redundantly circular: Fictitious sex difference - An imputed sex difference that does not really exist is claimed to play a significant role in producing the selected facet of gender inequality.
For example, someone might suggest that although women have no better capacity for child rearing, people commonly assume they do because women bear children, and that this false expectation produces a division of labor and power favoring men. This type of explanation focuses on the consequences of beliefs, relying on the observation that beliefs can organize behavior even if they are false beliefs.
While such fictitious differences are commonly assumed to be biological, they need not be. Causes independent of sex differentiation - A causal process that does not involve any difference between the sexes is argued to produce the inequality being considered. This role differentiation can then result in spouse inequality, as an indirect and unintended consequence.
This category includes highly diverse explanations, the one critical similarity among them being that they do not rely on a sex difference in their central causal argument. It may be worth noting that one reason explanations based on sex differences including all the preceding perspectives are more common is that formulating a plausible analysis that forgoes the mechanism of sex differences is often a hard task.
Note, in this task we are aiming to produce explanations that those advocating each of the above types of explanation would think are reasonable. It is often hardest to conceive good explanations from the points of view we find unconvincing or unappealing, but the capacity to do this is a valuable skill. The point of this exercise is to examine how it is possible to devise a range of alternative causal explanations of gender inequality stressing some mechanism of sex differences, while developing alternative theories that do not rely on sex differences is rather hard.
The difference arguments run the full range from being directly and fully biological to relying on non-biological or fictitious differences in indirect ways. The arguments that exclude not only biology but all dependence on sex differences commonly derive from another theoretical approach, such as functionalism or conflict theories.
The challenge with these approaches is not only to make the immediate causal process eschew differences, but to avoid relying on sex differences one or two steps earlier in the causal chain. Common Readings Carol Gilligan. Vol 5 , Sep , What's Keeping Women Back? See Valian in Optional Readings for fuller account.
Uri Gneezy, Kenneth L. Leonard, And John A. Evidence From a Matrilineal and a Patriarchal Society. Douglas Schrock, Michael Schwalbe. Essentialism, Constructionism, and Feminist Psychology. McIntyre, Carolyn Pope Edwards.