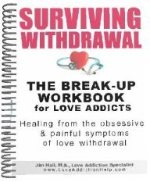 While the physical symptoms experienced by those overcoming dependence on a substance are often more extreme, process addictions like love addiction also have their own characterizing symptoms during withdrawal. What Is Love Addiction? Love addiction is often lumped in with sex addiction. Granted, both concern relationships, but whereas sex addiction is a dependence on the physical elements, love addiction is an emotional issue. The name is slightly misleading, though, because love addicts are in constant pursuit of the idea of love, rather than the reality of it.
The fairytale, Disney-style perfect picture of a relationship is what love addicts seek, and the intense initial stage of a relationship is the only part that really offers anything close to it.
Psychologically, the condition is believed to be related to childhood experiences, and specifically the unconditional positive regard we expect from our parents. But most cannot provide this continuous level of attention and care, and the love addict begins to seek it elsewhere.
Withdrawal And Love Addiction Love addicts experience withdrawal because love is an intense neuro-chemical process. Much like drugs stimulate the release of these natural chemicals, they are also stimulated by relationships. Withdrawal from drugs occurs because the brain has become dependent on these elevated levels of chemicals reducing their natural production to compensate , and withdrawal from love addiction occurs for the same essential reason.
Love Addiction Withdrawal Symptoms The symptoms of love addiction withdrawal can vary, but they frequently include insomnia, anxiety, depression, vomiting and stomach problems, and even flu-like symptoms. As with drug addictions, these symptoms serve to increase cravings for the object of the addiction—in this case, romantic love. Medications For Love Addiction Withdrawal Although medication for love addiction withdrawal is less common than for drug addictions, some treatment providers use antidepressants to help the individual obtain some emotional stability while he or she works through the deeper issues.
Treatment For Love Addiction The core element of treatment, however, is the psychological side. For people suffering from love addiction, this often involves addressing and coming to terms with the parental abandonment that led to the issue.
The process can be challenging and time-consuming, but this is the only way to truly get to the root of the issue and help the individual get better and learn to have healthy relationships. This is group therapy—enabling sharing with and learning from others with the same or similar issues—but more traditional one-to-one treatment is also often incorporated into treatment programs. One-to-one counselors should be specialists in love addiction, though, because despite the similarities with other addictions, there are unique issues to love addiction that need to be addressed.
Therapeutic techniques such as keeping a journal, recounting childhood experiences and even going through the grieving process for the initial parental abandonment can be effective in helping love addicts get better. Love addiction withdrawal is a very real process. As with drug and alcohol addictions, the additional discomfort can make it one of the most challenging times during recovery, so getting extra support for yourself or your loved one is essential to addressing the problem.
Knowing what to expect can help, but there is no substitute for professional care.